Feed
Next to knowing what to do next, Thymer tells you what has been done and what's going on now. To access the Feed & Reports, click 'Reports'.
The Recent Activity Feed will show the most recent (past week) changes, logged time entries, comments and updates as they happen (in real-time). For changes it will also show how much time has been logged, and if the logged time was billable (as indicated by the $ sign).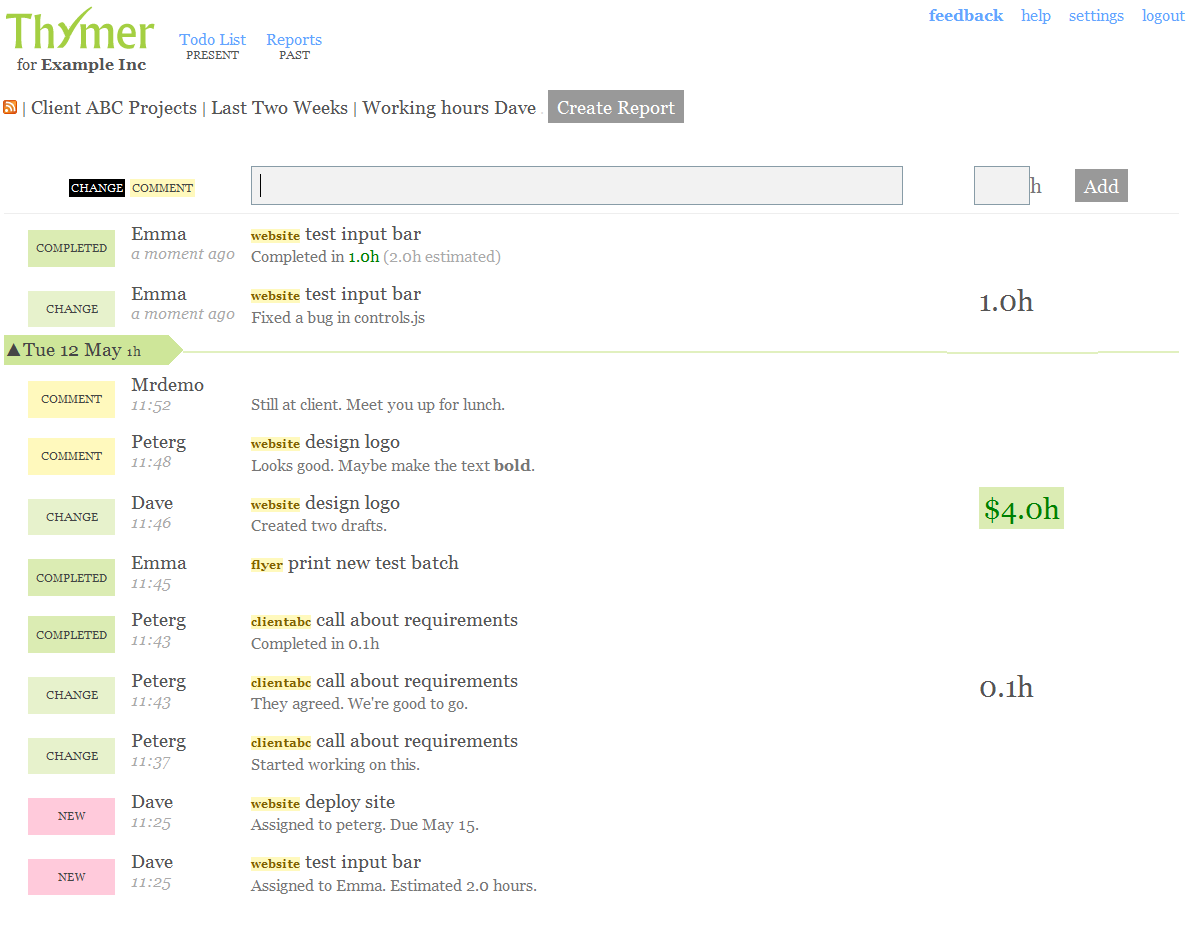 When hovering over an entry in the feed - depending on the kind of entry - there are options to delete, edit or discuss the change:

Click 'Create Report' to create a report for a specific project or date period. When you save a report, it will be listed on the top of the page for quick access.
Reports
Click 'Create Report' to create a report. The following pane will appear: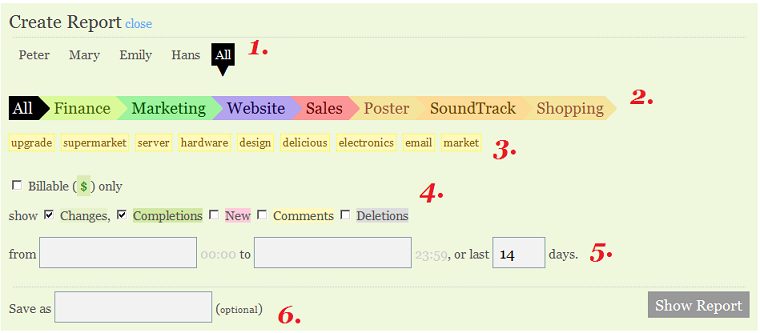 Using the choices (numbered here from 1 to 6), you can create custom reports for only a specific project, team members, date range, etc. All fields are optional. The following filters can be set for your report:
Show log entries made by this team member
Log entries made for a certain project
Only log entries corresponding to a task with this tag
Which type of entries should be included
Only show entries for a certain date range (when clicking on the input bar, a calendar will appear)
A name to save this report.
For example, using these options you could easily create a report for all billable hours for "Emily" in project "Sales" in August (from Aug 1st to Aug 31st).
Example of a report: